StandPLUS
Camera positioning has never been easier.
With StandPLUS, you will spend less time behind the camera and more on shooting your content.
Work fast
Get any angle‍ in a second
Creating your solo show is NOW easier than ever. Set up as many shots as you like and create more compelling videos.
Perfect for creating‍ how to videos
You no longer have any barriers to change the camera angle. Find the angle in which you will make the most effective narration in seconds, increase the expressive power of your content.
Quality of life improvements (over tripods)
Ready to use in seconds
Imagine the time you spend setting up a tripod, also the time you waste everytime you need to raise or lower your camera.
Overhead (bird's eye) shots
Overhead shots are essential to immerse and show what you are working on to your audience. Classic tripods can't do this.
Move around freely
Solid metal balls in legs let you rotate and move StandPLUS easily. Just move around your subject and find the best angle.
No knobs or buttons
Joints take shape as you wish. They remain as they were left. They don't lose grip even after countless adjustments.
From now on,
your story decides the shots,
not your equipment.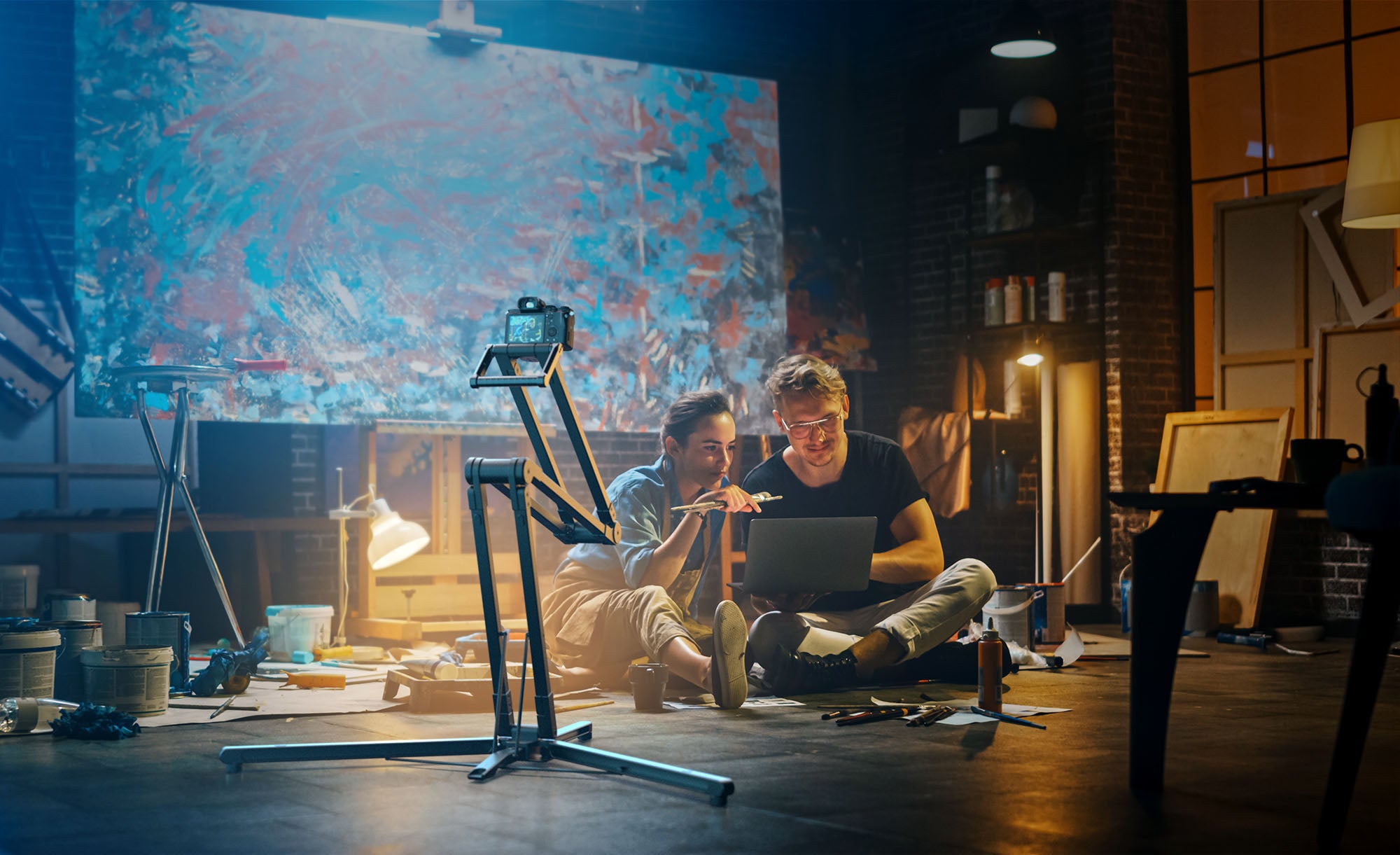 With StandPLUS,
a freer journey awaits the next generation of content creators.
Using your phone for video?
Elevate your video experience with PhoneCLIP! Effortlessly attach your phone to edelkrone stands and various camera equipment in both horizontal and vertical orientations. Capture stunning visuals with ease and convenience using PhoneCLIP.
Learn more
Min / Max operation height
Min: 50 cm (19.6 inches), Max: 156 cm (61.4 inches) 
Min: 56 cm (22 inches), Max: 154 cm (60.6 inches) 
Dimensions (L×W×H) 
Folded: 12 × 17 × 54 cm (4.7 x 4.3 x 21.2 inches) (Carrying handle not included)
Folded: 11 × 11 × 55 cm (4.3 x 4.3 x 21.6 inches) (Carrying handle not included)
Material
CNC machined Aluminum connection parts
CNC machined Aluminum connection parts